We believe God is present in our worship services as we listen to the Bible, pray and engage in dialogue with all the issues of life.  Worship is joyous, sad, solemn, glad, full of life and tells the stories of God's presence in the midst of people's lives. Our worship services are diverse in style, catering for all ages.
The Christian seasons of Advent, Christmas, Lent, Holy Week, Easter and Pentecost are each celebrated. Thanksgiving for the bounty of harvest is given every year. We believe God is active in our lives in numerous ways and we share these wide-ranging involvements on Sunday mornings!
Sunday 5th December 10 am Holy Communion 
Sunday 12th December  10am

Worship Service with the Trailblazers
Weekly worship services at the Church each Sunday 10am as well available by  Zoom service .
Please note that all attending Services and activities on the church premises  will need to use the QR code or record name and contact details manually before entering. 
 Evidence of Vaccination will enable more to attend in the future
To join a Zoom Meeting for a chat at 9.45am prior to the service and then the service, enter the link below or go on Zoom and enter meeting ID and passcode
https://zoom.us/j/94358160334?pwd=ZWlIZm12bm14eTNjei9OOTVKQ3VnQT09
Meeting ID: 943 5816 0334
Passcode: 262828
ADVENT STUDIES;

Reflections

on hope, peace, joy and love in a post pandemic world. Wednesdays  8th & 15th December at 2.30 pm in the church. 
Come and share with others and learn more about Advent. You can contribute as much as you feel comfortable. Please let Rev. Michele Lees know if you are able to come, or just turn up on the day. 
Special Services for Christmas and Easter 
(Check our 'News and Dates'  page for more info on these services.)
Holy Communion is normally celebrated on the 1st Sunday of each month.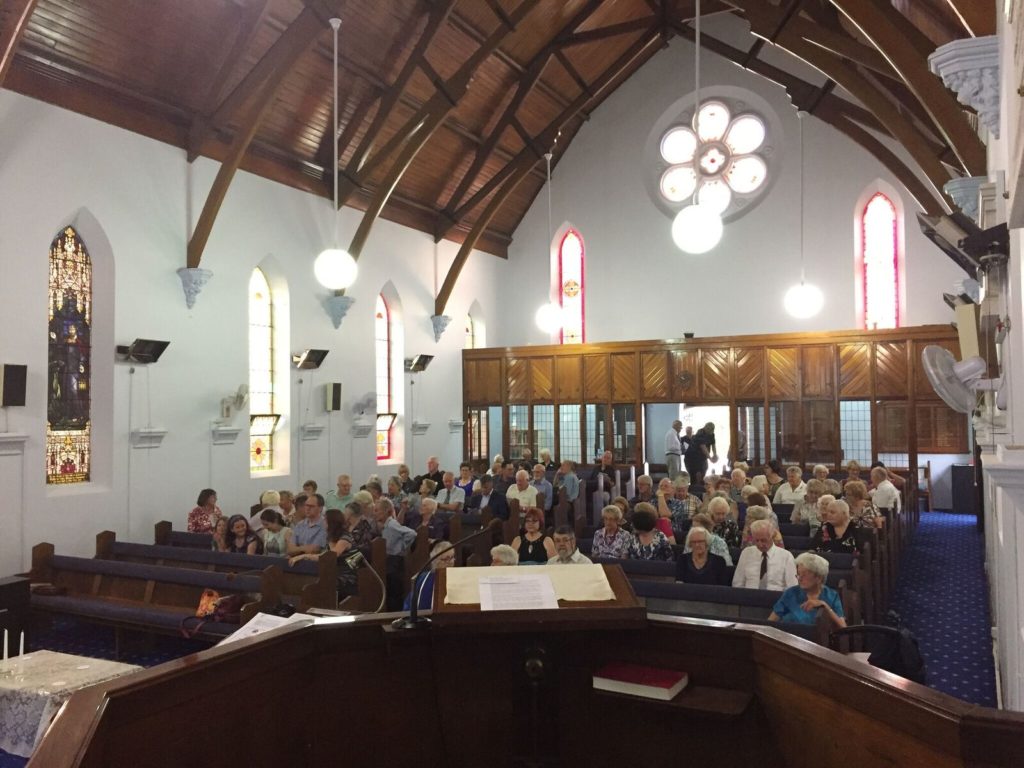 Special Events

Events in people's lives are rightly great opportunities for sharing in worship together with God.  The three main ones are:
Baptism is a celebration of a child's or adult's life in the light of God's gifts to that person and a committed acceptance to lead a Christian life.   Sometimes when a baby is born a service of thanksgiving to God is more appropriate, without the stronger commitment of baptism.

Marriage is a Christian service of love.  Wedding services can be conducted by our minister in the church or another venue by agreement. With planning we ensure that the day is an enjoyable and special occasion.


Funerals are a time of sadness and hope.  Often they feature a thanksgiving for the person's life. A Christian funeral is full of the hope given by God who lives forever, as shown by the rising of Jesus Christ. Services can be in the church, the Funeral Director's Chapel or elsewhere.
We also like to share in other significant events in people's lives – recommittal of wedding vows, interment of ashes, confirmation, and many more.
Baptisms, Weddings and Funerals by arrangement  – please contact the church office.
Aged Care Worship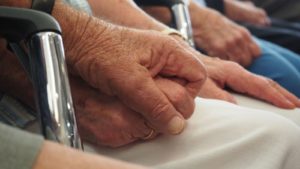 Recommencing in February 2022.
We lead worship services at Wharparilla (Cunningham Downs), Southern Cross Homes and Glanville Village for elderly people who are unable to attend regular worship. Currently services are held once a month in each location.
For Children
'Trailblazers' is our children's 'Sunday School' program which runs for 4 Sundays each term. Dates are advertised on our Facebook page. The children meet in the church's lower hall 10:00-11.00 am. They are led in various activities (crafts, cooking, singing, etc.) that help them learn and understand about God and His love for them. On the 4th Sunday the children and their leaders participate in a family worship service in the church, where

they share what they have learnt with the rest of the church congregation and families.

Sunday 5th and 12th December 10am

'Characters of Christmas" 
Looking forward to seeing you!