Church activities are resuming now.
~UPCOMING  EVENTS~
 Our Lunch Program: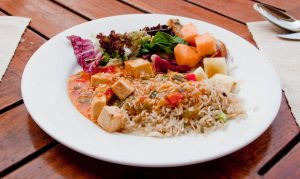 on Tuesdays 12 noon . Please note that distancing & sanitizing procedures are in place.
Enter the hall from Pakenham Street
(No early arrivals please).
…………..
BUNNINGS SAUSAGE SIZZLE 
The Breakfast Program is still on hold for the time being – stay tuned for its return.

The Marketplace Craft Shop is open 
Come and have a look at the variety of hand-made crafts.
Hours Mon-Fri 10am-2pm.

 SOUNDS FOR THE SOUL CONCERT SERIES,  Sunday of the month, 2pm in the church 2021 
Still on – 

Sunday August 8th 2pm

'Favourite Songs of the Great Jazz Ladies"' Juliarna Clark in concert with her quartet of Melbourne musicians. Performance in the Church.
 $20 at the door
Sunday September 5th  2pm Victoria Welsh Male Choir with Soprano Merlyn Quaife.  Tickets on sale at the Paramount from Monday August 2nd
Tickets Adults $35, Concession $30 and Students $20
Sunday October 10th 3pm River Voices Annual Concert performance in the Church
Sunday October 17th 2pm Victorian Concert Orchestra  performance at the Paramount Theatre.  Tickets on sale September 20 at the Box ffice. Adults $25, Students $20.
Sunday October 31, 2pm Echuca Federal Band Annual Concert, with special guests: Bella A'Capella. Performance in the Church
Sunday November 14th "Remembering the War" with Pure Drop
Sunday December 12th 2pm Christmas by Candlelight. River Voices and Friends. Performance in the church.
~HIGHLIGHTS~  
 Sounds for the Soul: 
………………………………………………………………………………
For news and happenings: our weekly news sheet 'Marketplace Matters' (pdf) will be available weekly and can be found on the "What's On" tab.
Check for Rev Michele Lees Newsletter on this tab, as available.