Church activities are resuming now.
~UPCOMING  EVENTS~
 Our Lunch Program: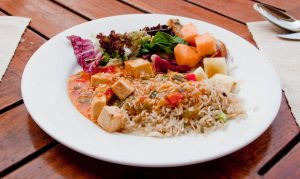 on Tuesdays 12 noon . Please note that distancing & sanitizing procedures are in place.
Enter the hall from Pakenham Street
(No early arrivals please).
…………..
The Breakfast Program is still on hold for the time being – stay tuned for its return.


The Marketplace Craft Shop is open 
Come and have a look at the variety of hand-made crafts.
Hours Mon-Fri 10am-2pm.

 SOUNDS FOR THE SOUL CONCERT SERIES, second Sunday of the month, 2pm in the church 2021

Sunday July 25th 2pm in the Church with the  return of the magical Savoy Singers with 'Music to Make you Smile' Tickets at the door $20
Sunday September 5th  Victoria Welsh male choir with Soprano Merlyn Quaife.  Tickets on sale at the Paramount from Monday August 2nd
Sunday November 14th "Remembering the War" with Pure Drop
FUNDRAISING

 'The Man in the Hat' Sunday 18th July 2pm at the Paramount, with refreshments after.
If you have purchased tickets, !Hold onto them!
---
~HIGHLIGHTS~  
 Sounds for the Soul: 
Sunday July 25th 2pm at Echuca Moama Uniting Church. 'Music to make you smile'  with the Svoy Singers and Guest artist Mary Torpy. Cost $20 pay at the door. 
………………………………………………………………………………
For news and happenings: our weekly news sheet 'Marketplace Matters' (pdf) will be available weekly and can be found on the "What's On" tab.
Check for Rev Michele Lees Newsletter on this tab, as available.