~UPCOMING  EVENTS~
 Our Lunch Program is still on hold for the time being.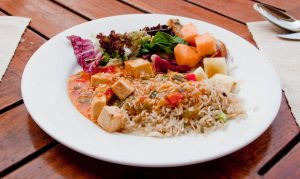 When it resumes lunch will be available on Tuesdays 12 noon. Please note that distancing & sanitizing procedures are in place.
Enter the hall from Pakenham Street
(No early arrivals please).
…………..
The Breakfast Program is still on hold for the time being – stay tuned for its return.


More good news: The Marketplace Craft Shop IS OPEN!! Come and have a look at the variety of hand-made crafts. Christmas gifts are here! 
Hours Mon-Fri 10am-2pm.

CANCELLED FOR 2020

SOUNDS FOR THE SOUL CONCERT SERIES, second Sunday of the month, 2pm in the church 2021 dates to be advised next year

 On hold for the time being.

~HIGHLIGHTS~  
The Christmas Spirit is alive and well at the Echuca Moama Uniting Church
Echuca Moama Uniting Church is opening its Santa's Workshop and Toy Distribution following the easing of COVID19 restrictions.
Santa's Workshop is a volunteer run initiative selling cards, decorations and small gifts for family, friends, stocking fillers, Kris Kringle and thank you for kindness these past months.  There is a $10 fee to submit items for sale but all proceeds go to the makers.
The Toy Distribution is traditionally run by Echuca Moama Projects in the Chapel at the Uniting Church.  This is available to families who have struggled this past year with many challenges along the journey.  This will be held on the three Wednesdays before Christmas.  December 9th, 16th and 23rd.  Time is 10am-1pm.  This will be staffed by volunteers who give generously of their time.
If any individuals, groups, schools or organisations would like to use their creative skills and display a Christmas Tree in the Hall they will be accepted on Friday, December 11th in the afternoon.
Santa's Workshop will be open from Saturday, December 12 through to Saturday, December 19 from 10am-2pm each day except for Sunday.
The entrance to the Church, Chapel and Hall is on Hare Street, corner of Pakenham Street in the centre of town.
For General Enquiries contact 0429 801342 and for Santa's Workshop
0437 441 458.
The Echuca Moama Community Christmas Lunch will be taking place on Christmas Day in Moama.  People can register for this by phoning Julie on 0475 707 412
………………………………………………………………………………
Apologies for the awful formatting on this webpage. It is obvious that we need a volunteer who understands websites to give ours a revamp! If you can help please contact the church office.
For news and happenings: our weekly news sheet 'Marketplace Matters' (pdf) will be available

monthly

until the restrictions are eased and can be found on the "What's On" tab.
Check for Rev Michele Lees Newsletter on this tab, as available.