Please note the new location of Foodbank in Echuca is at Echuca Neighbourhood House.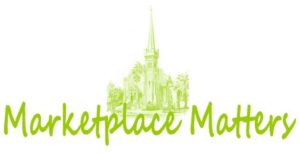 Our church bulletin 'Marketplace Matters' can be downloaded from the 'What's On' tab for information about local church happenings in the coming weeks.
---
 Please contact the office 54821430  if you would like to assist in Prayer Vine Ministry
---
POSITIONS VACANT:
MUSICIANS who would like to perform or accompany during worship. Pianists/organists/  keyboard players particularly needed.

If you are already fairly skilled  in a keyboard instrument and are interested in learning to play the organ or clavichord, please contact Karen or inquire at the church office.
---
New Life Baptist Church presents 'mainly music' for fun music group for parents or primary care givers to enjoy together with their young child.
Throughout the session, children develop gross and fine motor skills, language, imagination, mathematical and pre-reading skills as well as socilaise with others,. Each msinly music is associated and rum by volunteers from a local church.
 When: Thursdays 9.45 – 11.15am (during school terms)
Where; 50 Sturt St, Echuca (Salvation Army)
Cost: $6 per family or $50 for 10 sessions.
For more info, contact 0439 480 224 or mainlymusic.echucamoama@gmail.com
---