Welcome all! 
NOTE: Services held at the church and through  Zoom   10.00 am for worship this Sunday, enter the link below or go on Zoom and enter meeting ID and passcode. 
 https://zoom.us/j/94358160334?pwd=ZWlIZm12bm14eTNjei9OOTVKQ3VnQT09
Meeting ID: 943 5816 0334
Passcode: 262828    
Friday 15th 10.30  December Worship Service at BUPA 
Sunday 10th December 10am Worship at the church and on Zoom. 
Sunday 10th December 7pm. Carols by Candlelight
A celebration of Christmas with traditional carols and readings. Performed by River Voices and A'Capella choir and community singers and musicians. 
17th December 10am Worship Service at the Church and on Zoom
This church has the worship of God the Creator, Jesus Christ, and The Holy Spirit as the core.
We welcome as part of the church family all who attend from both near and far.
As 'The Church in the Marketplace' we seek to convey God's love to the world by meeting all kinds of human needs in everyday life, both here in our own community and elsewhere in the world.
'For God loved the world so much that he gave His only Son,
so that everyone who believes in Him may not die but have eternal life.
For God did not send His Son into the world to be its judge but to be its Saviour.'
John 3:16-17
© Good News Bible, Today's English Version
Entry & Exit—via Hare St Hall entrance
Sanitising hands on entry encouraged
Contact us on (03) 5482 1430
Centrally located at the corner of Hare and Pakenham Streets, Echuca (see map below).
FIND US ON FACEBOOK. To get regular updates on our activities please like our page! Click link for Facebook "www.facebook.com/unitingchurchechucamoama"
 NEWS FLASH: LUNCH FOR THE HUNGRY!!

Our Tuesday Community Lunches  are  12-1pm. Meals served between 12 and 12.30. 
Last lunch for 2023 on Tuesday 12th December. 
---
The Uniting Church of Australia

Our Church belongs to the Uniting Church in Australia with its wide-ranging ministries throughout Australia in aged care, community service, the outback (Frontier Services) and Chaplaincy in schools, just to name a few.
Quiet contemplation: 


We are glad to provide a place of quiet in a busy world. The church building is at the centre of an active community, and we know that people can long for some quiet time. With our location in the middle of the Hare Street shopping precinct, this offer of peace is available for shoppers, workers or tourists.
Please call at the office ( Pakenham St Entrance) between 10am to 1.30pm if you wish to have this time of quiet,   or to view the church.  
People have the opportunity to light a candle and pray, to sit and think, to wander peacefully or to take in the light of the stained glass windows.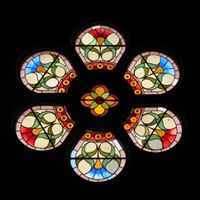 HIGHLIGHTS 
For Children and Young People

Church Council  re-affirmed the commitment of Echuca Moama Uniting Church  to the Keeping Children Safe Policy of the Uniting Church in Australia
Children and their families are welcomed in our worship services and the general life of our church family. All of our volunteers are 'Working With Children' accredited and we adhere to a 'Safe Place for Children' policy.


Baptisms are a special part of our worship services. Confirmation is another important step for young people in the church. Youth are supported to make connections with other churches and to attend events such as the National Christian Youth Convention. Young people are able to participate and assist in worship.
Other activities that are run for children and families include seasonal celebrations at Christmas and Easter. Our Advent Workshops have proven very popular in the past with both the young and old!
Music

Music is an important part of our worship. We use the organ and piano and enjoy traditional hymns and more modern songs of praise as well as recordings of

contemporary music.

 
For 2023 there will be two seasons of Concerts in our Sounds for the Soul music series brings acclaimed musicians to perform in the church at monthly concerts. Christmas usually sees a 'Christmas By Candlelight' choral celebration of carols and readings. With the church's beautiful acoustics the concerts are becoming a popular local feature and something to look forward to each year.
Interest groups

There are small groups within our church congregation that meet for faith, fellowship, fundraising and volunteering.
Adult Fellowship on the second Thursday monthly 1pm in the Chapel.   OFAL (Old fellows at Lunch) meet on the first Wednesday of the month 12 noon at Echuca Neighbourhood House (Landsborough St  Echuca) for lunch
 Seasonal study groups meet during Lent, Advent and other times. 
Annual Events

Some of the events that we run every year are
our church fete during the Melbourne Cup Weekend in November 
Ploughman's Lunch (May)

Christmas by Candlelight 

Sunday Sounds  concert series
 History and Heritage

So, how did we come about?
The Presbyterians of Echuca first began worshipping together in 1858 and the Methodists began meetings probably in the same year.
In time they each built churches, the Presbyterians initially in Dickson Street and the Methodists near the new bridge.  The Presbyterians acquired a more central block on the site of the local market and built their new church 'St Andrew's' opening in 1901.  The architect was a local man, Mr A E Castles who also designed St Mary's Roman Catholic Church at the other end of the main shopping area, providing a nice balance to the town layout with the two spires. 
With the wonderful initiative of the formation of the Uniting Church in Australia, the Presbyterians and Methodists (in addition to the Congregational Church) in Echuca and Moama formed one church. After much hard work and with many hopes and some regrets, decisions were made to close the Wesley building and combine the two congregations into a new and vibrant congregation on the St Andrew's site. Later, substantial renovations were undertaken, increasing the usefulness of the buildings and especially adding the Wesley Chapel as a new feature. Our current building is heritage listed and has the unusual original feature of the worship space being built up the steps with a hall area underneath.
With our church premises on the site of Echuca's old market, and situated in the current heart of Echuca's CBD, we call ourselves 'The Church in the Market Place'.
A comprehensive record of aspects of the church's history is available in a book entitled "From Market to Marketplace", which is available from our shop Marketplace Crafts.